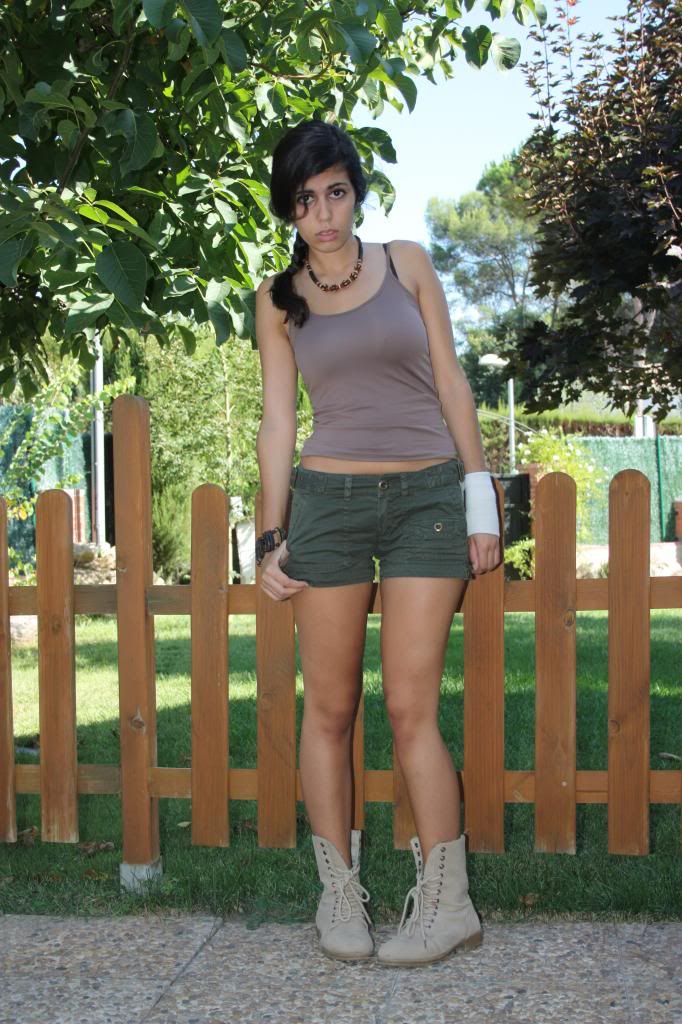 Primero de todo, perdón, perdón, perdón, perdón mil veces por no actualizar estos días y por no cumplir mi promesa de contestar todos los comentarios. Sé que no es bueno empezar un blog así, os aseguro que no pasará a menudo a no ser que haya un buen motivo. Por ahora sólo puedo deciros que aún no estoy acostumbrada al nuevo horario y no podía preparar las entradas. Ahora me organizaré, así que no faltarán entradas ningún día de la semana.
Cuando mi padre me vio con este outfit lo primero que dijo fue que parecía Lara Croft de Tomb Raider. La verdad es que no era mi intención y no creo que me parezca, pero bueno. Sólo buscaba un look cómodo. También podéis ver mi mano vendada, ahora está mejor, pero en ese momento casi no la podía mover sin que me doliera.
¡Mil besos!
First of all, sorry, sorry, sorry, sorry, sorry so much for do not post these days and for not keep my promise to answer the comments on thursday. I tell you that this will not happen again if I don't have a really good cause.
About this outfit, when my dad saw me the first thing he says was that I looks like Lara Croft from Tomb Raider. I don't think so but made me laught a lot. I was only looking for a comfortable outfit. As you can see here I was my hand bandaged, now better, but in the moment of the photos I couldn't move without getting hurt.
A lots of kisses!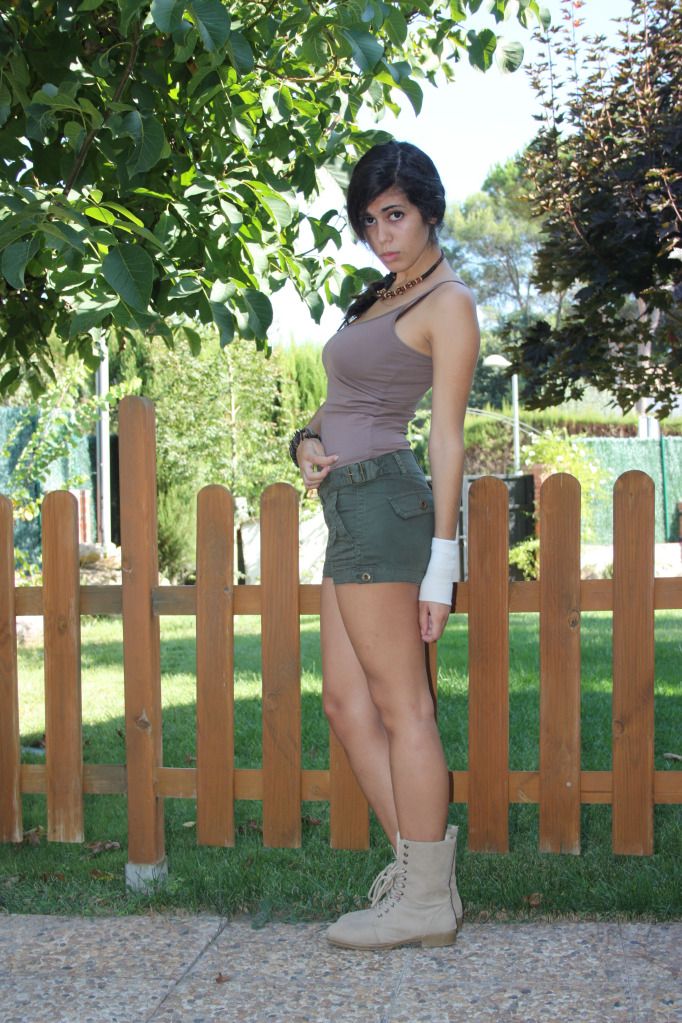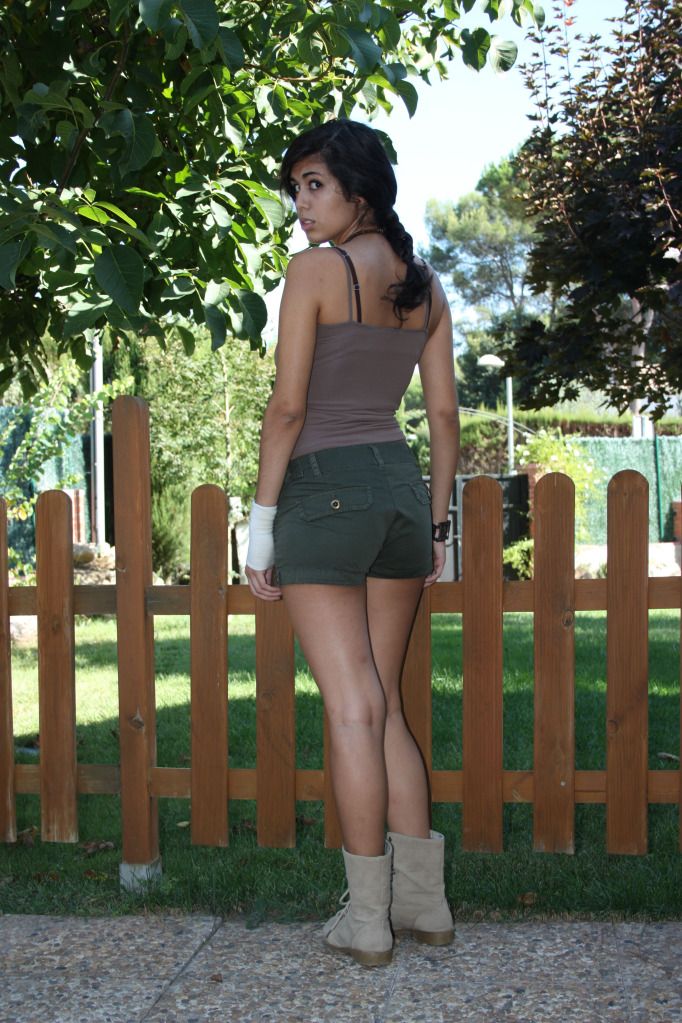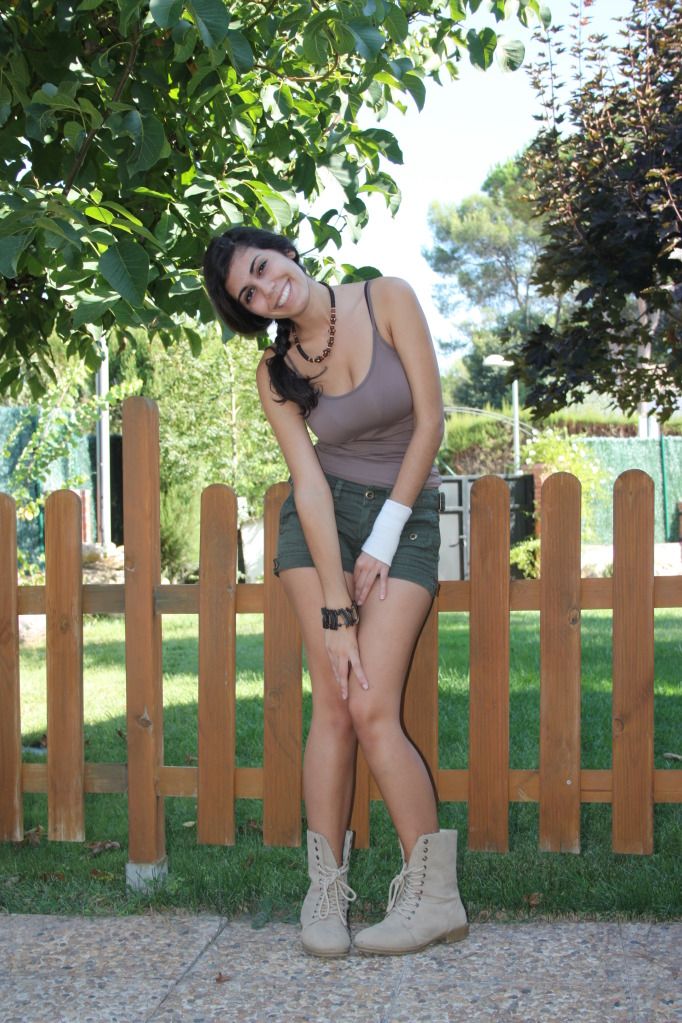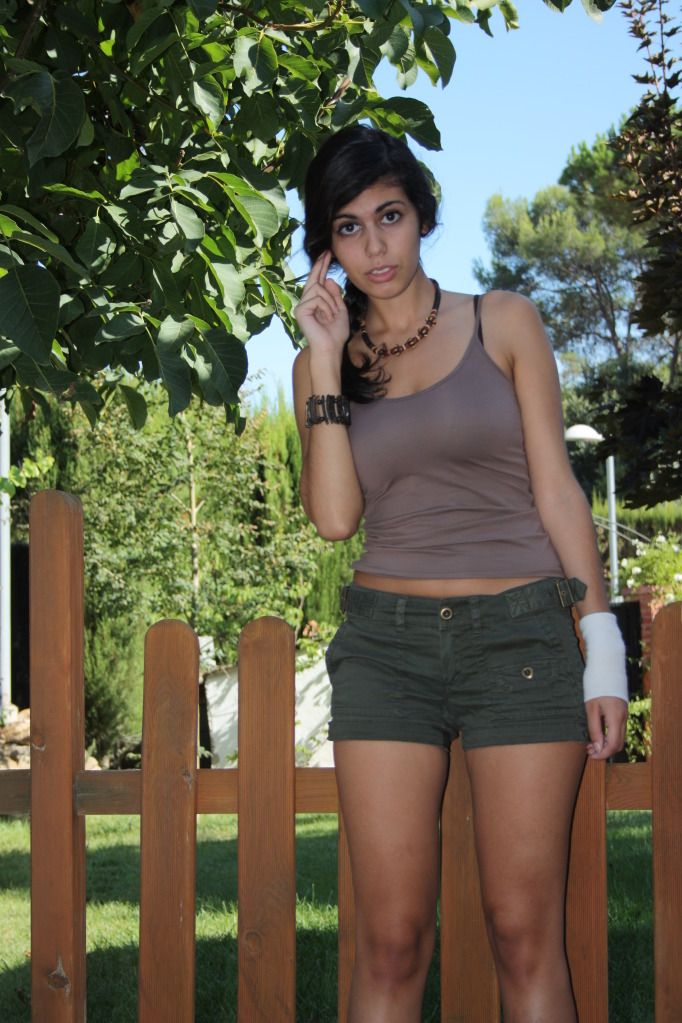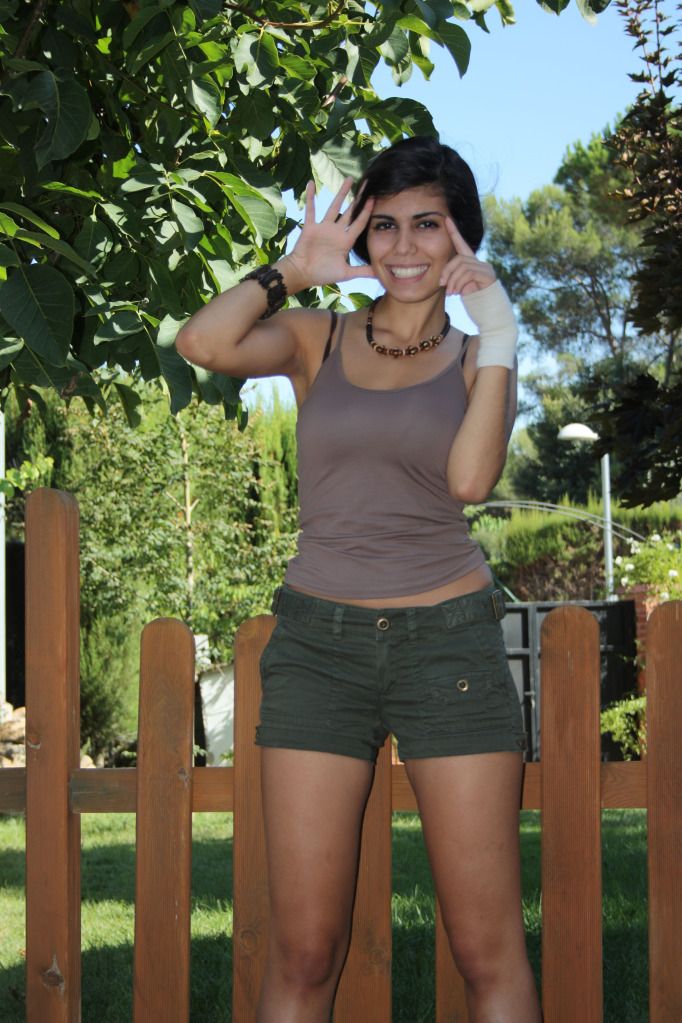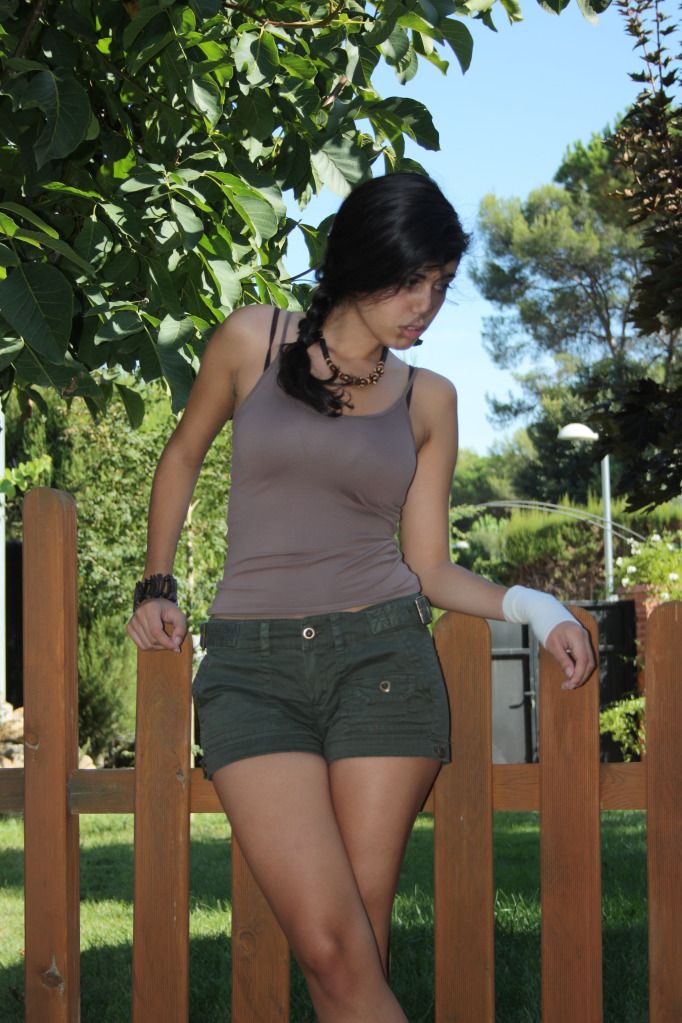 t-shirt: Mango (s/s 10)
shorts: Mango (s/s 10)
boots: Mustang (s/s 11)